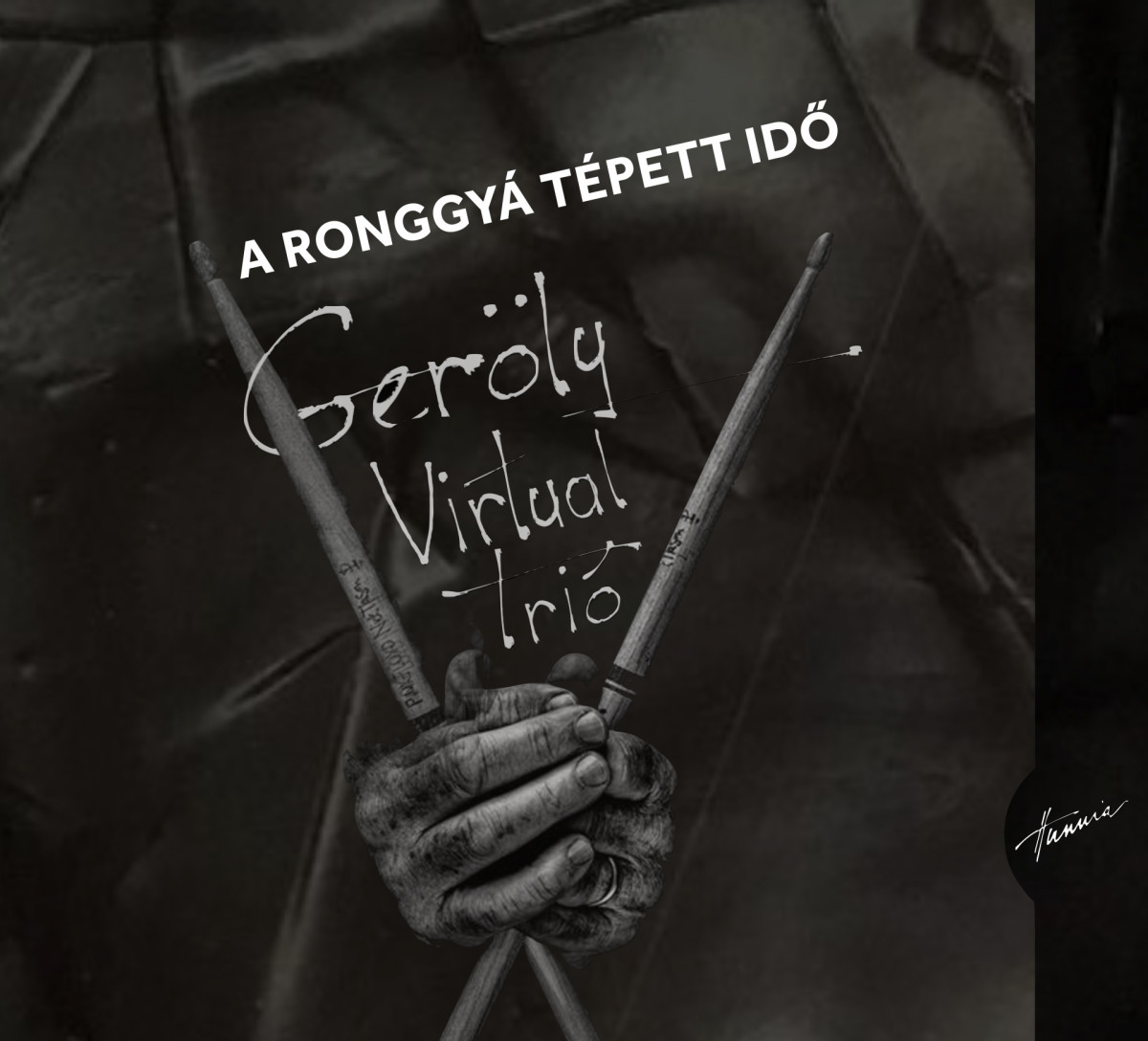 Geröly Virtual Trio: Time Torn into Rags
ALBUM DEBUT
Opus Jazz Club
Featuring:
Gergő Kováts - saxophone
Péter Ajtai - double bass
Tamás Sándor Geröly - drums, percussion
"Life brought the three of us together one night in Budapest, seven years ago. In the course of a spontaneous and exciting converstaion, we became aware that we are very much alike. This similarity fundamentally stems from our devotion to free jazz. While we are all aware of our cultural heritage, we can also move away from it and step out into the realm of the unknown...
The material of our CD has been inspired by Air Lore, the 1979 album of Air, the improvisational trio of Henry Threadgill, Fred Hopkins and Steve McCall. We warmly recommend this album to you. Through it, you will hopefully be able to trace the deep emotions and values inherent in our music. As to the Hungarian title, 'Ronggyá tépett idő' (Time torn into rags), this was an interpretation of the phrase 'ragtime' by the late Hungarian musicologist, András Pernye."
The members of the trio are representatives of different generations, which also ensures that the team's music and spirit remain always free. "Traditionally radical. Radically traditional" sounds their self-defintion in the inner cover of their freshly released album on Hunnia Recrods.
Tickets are available for 1500 HUF on the spot,
online at jegy.hu, and at InterTicket Jegypont partners across Hungary.
Please don't forget to reserve a table after purchasing your ticket, as seating at Opus Jazz Club can only be guaranteed in this case.
We hold reservations until 8pm. Remaining tables are assigned on a first-come, first-served basis.
For reservations, please call +36 1 216 7894 and have your ticket or voucher at hand.
℗ BMC