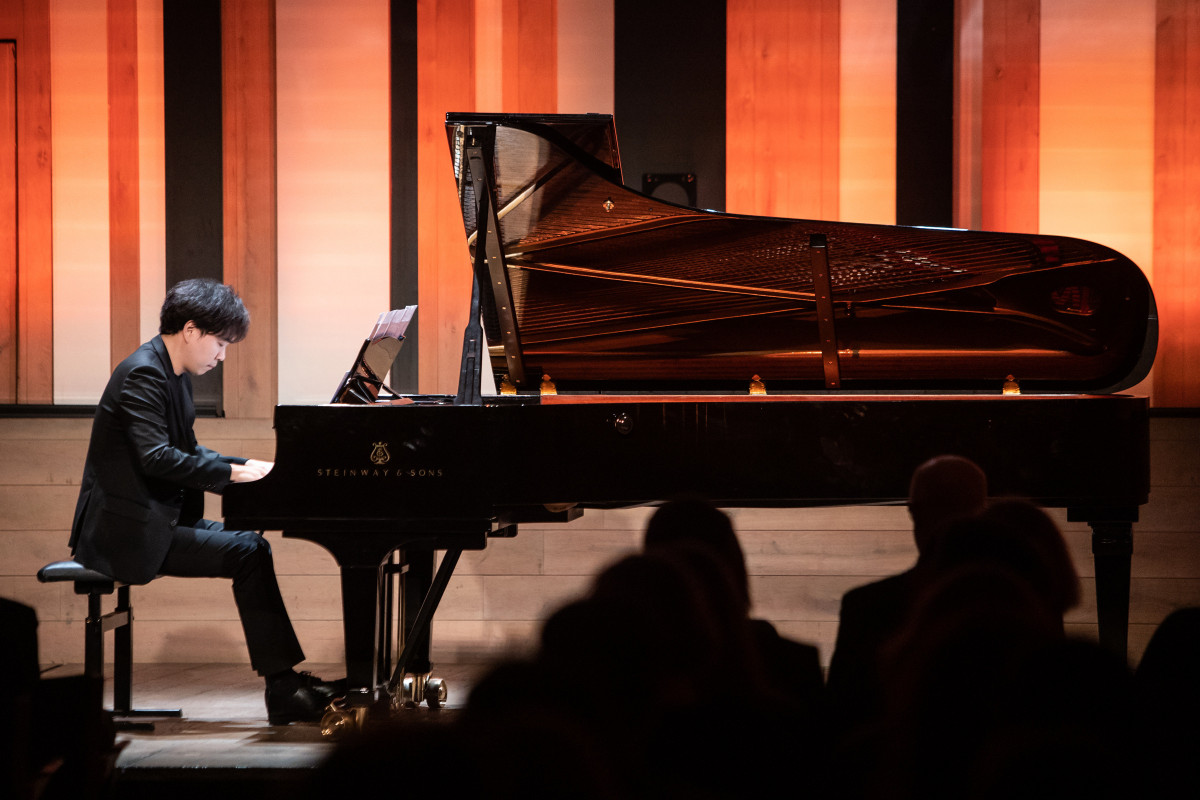 SOLD OUT | Han Chi Ho: Goldberg Variations
Program:
Johann Sebastian Bach: Goldberg Variations, BWV 988
Departure, change and return
"The very first musical motif of the Goldberg Variations, the Aria, takes thirty different forms before returning to its starting point. Although it is a work composed in the West, its structure may remind us to some extent of the Eastern idea of reincarnation. I would like to share with the audience the experience of this recurrence of sounds." - Han Chi Ho
The Goldberg Variations is an emblematic work, turned into epoch-making in the history of piano music by the playing of Canadian pianist Glenn Gould. Starting with the Aria, Bach's cyclical piece wanders through thirty different variations before ending with a return to the original theme. Following his 2021 concert in Germany, the Süddeutsche Zeitung compared Han Chi Ho's piano playing to that of Glenn Gould and Wilhelm Kempff.
Han Chi Ho is a graduate of the University of Music, Drama and Media Hannover, Germany, where he studied piano performance. The Germany-based concert pianist is considered a unique performer with a wide repertoire, who by the age of 20 had already established a reputation for his individual performance style in German classical music. He has achieved top prizes in Beethoven competitions in Vienna and Bonn and Schubert in Dortmund. In 2014 he was the Audience Prize winner at the ARD International Music Competition in Germany, and also took home the prize for the best interpretation of a piece composed for the competition. In South Korea, he won first prize at the Seoul International Music Competition, a silver medal at the Gina Bachauer International Piano Competition in the USA and fourth place at the 2016 Queen Elisabeth Competition. This year, in 2022, he was awarded third place in the modern music category at the Orléans International Piano Competition, the most prestigious music competition in Europe, and the Yun Isang Special Prize. As a soloist, he has performed at international music festivals such as the Cervo International Music Festival, the Ruhr Piano Festival, the Kissinger Sommer Music Festival and the Lake Como Piano Festival, the Ernen Music Village Festival and the Deer Valley Music Festival, and has performed with leading orchestras such as the Austrian Radio Symphony Orchestra, the Bavarian Radio Symphony Orchestra, the Belgian International Orchestra and the Dortmund Philharmonic Orchestra.
Han Chi Ho, who has been artist-in-residence at the Korean Cultural Centre for two years, will appear as soloist in a total of four performances in the 2022/2023 season. After two performances last year, this June he will perform Johann Sebastian Bach's Goldberg Variations.