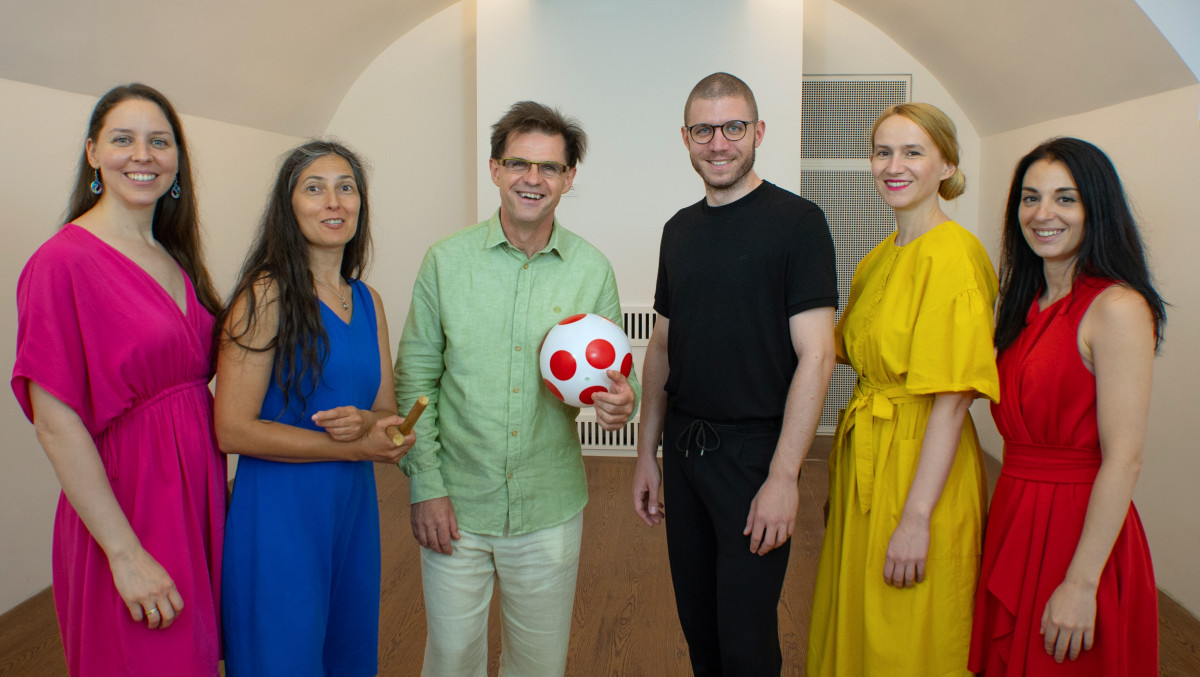 Imaginary past – Katalin Károlyi and the Metrum Ensemble
Program:
Paul Hindemith: Sonate 1939
Alban Berg: Vier Stücke Op. 5
Ádám Kondor: Eberhardt Wüllner : 14 Geistliche Lieder
*****
Ádám Kondor: Eberhardt Wüllner : Gloria fragments – premiere
Adoramus te – premiere
Claude Debussy: Sonata for flute, viola and harp
Ádám Kondor: Trois Chansons – premiere
Featuring:
Katalin Károlyi – mezzo-soprano
Peter Zwiebel – viola
Metrum Ensemble:
László Borbély – piano
Anna Rákóczy – flute
Anastasia Razvalyaeva – harp
Kristóf Tóth – violin
Lajos Rozmán – clarinet, artistic dirctor
... wander through dreams... just like the stars
A mysterious, imagined character named Eberhardt Wüllner is a late Romantic artist living at the turn of the 20th century. He might have been a German composer with an imagined destiny and habitats. Why not with real contemporaries who must have influenced him? If 21st century performers weave imagination with reality into a show then he can even influence the music of Debussy or Berg ( or at least the way they sound) for one night!
The source of the imagined past is Ádám Kondor. In his oeuvre it is not the only dream alter ego. Moreover, in his large number of transcriptions he seems to be able to identify himself perfectly with his masters - this also could and will be the subject of many more performances in the future.
This time the guest of Metrum Ensemble is Katalin Károlyi, who is not only the initiator and inspiration of the program but also the muse of Kondor's work - Trois Chansons - written in his most unique tone. She is also partly the author of the lyrical fragments that serve as the material for the songs.
Imaginary past, real present. The program aims not only to recall some of the characters from the turn and first half of the twentieth century in an unorthodox way but also makes an attempt to spontaneously reanalise them in each other's reflections, through different lenses.
Tickets are available for 2500 HUF on the spot,
online at jegy.hu,
and at InterTicket Jegypont partners across Hungary.