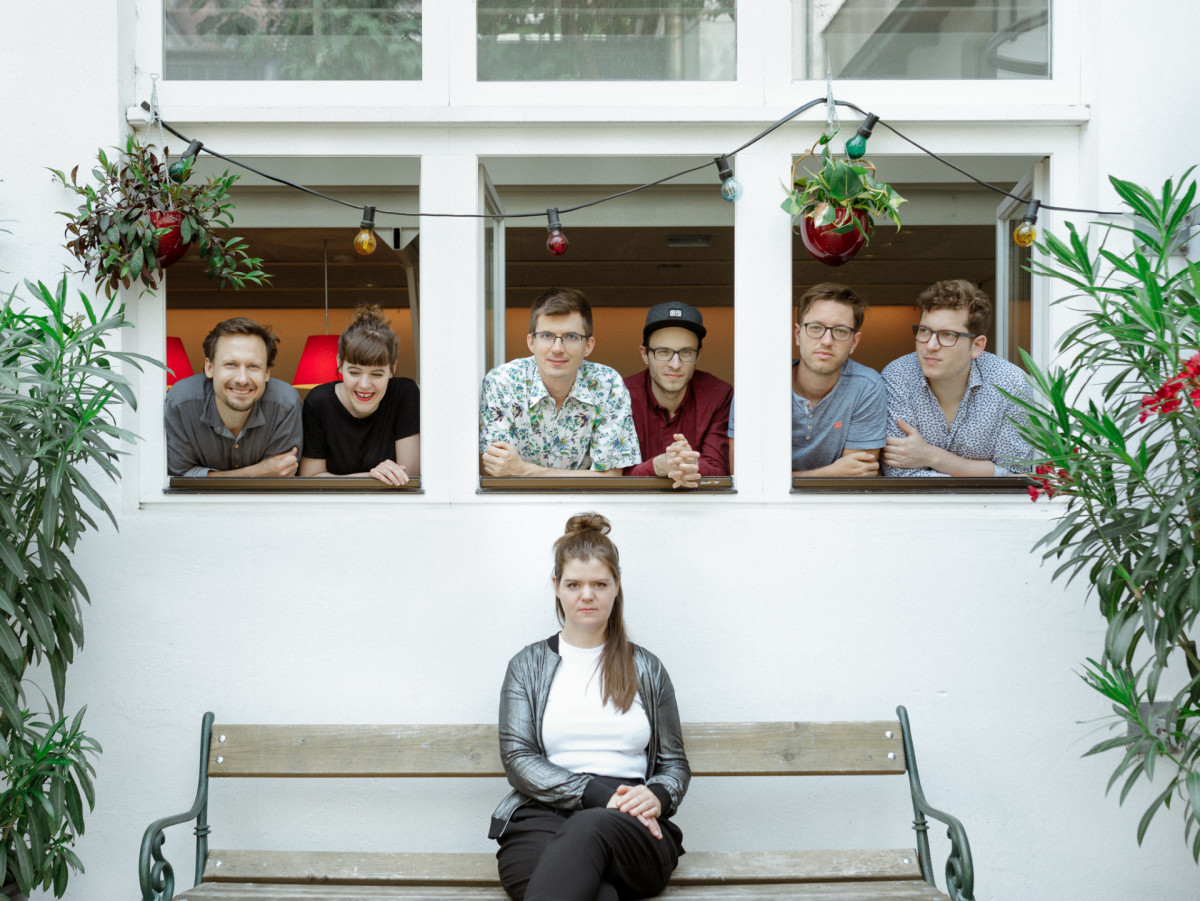 CANCELLED | j(A)zz! | Echo Boomer (AT)
Featuring:
Beate Wiesinger - basses, composition
Astrid Wiesinger - alto, soprano saxophone
Alois Eberl - trombone
Florian Sighartner - violin
Clemens Sainitzer - cello
Philipp Jagschitz - piano, synthesizer
Michał Wierzgoń- drums
Dear Guests,
We regret to inform you that due to the recent decision of the Artists today's concert is cancelled.
Tickets purchased online will be automatically refunded by Interticket, while those purchased in person are refundable at the point of purchase. We appreciate your understanding.
e c h o boomer is a seven piece Space Pop/Jazz band led by bassist Beate Wiesinger. The term "echoboomer" refers to sociology and actually describes the generation born between 1970 and 1990. In this context though, it means a lot more: e c h o boomer is a laboratory for composition and improvisation, for ideas of different music and set-ups. In late 2019 the band released their first album Aliens On Board, which turned out to be a very colourful piece of music: delicately composed soundscapes mix with noise improvisations, song-alike structures reside on rhythmically intriguing grounds without missing any clarity. Aliens On Board was voted as one of the top 10 jazz albums in 2019 by viennese magazine FALTER. E c h o boomer can sound big, fragile, funny, heavy, deep and certainly makes an attempt to surprise their audience.
---
Due to the state of emergency declared on March 11, 2020 in Hungary, in order to limit the number of concurrent participants at its events to 100 persons, Opus Jazz Club keeps only its lower level open.
Dear Guests,
We regret to inform you that due to the recent decision of the Artists today's concert is cancelled.
Tickets purchased online will be automatically refunded by Interticket, while those purchased in person are refundable at the point of purchase. We appreciate your understanding.
Budapest Music Center – Opus Jazz Club
For more information, please call +36 1 216 7894
℗ BMC