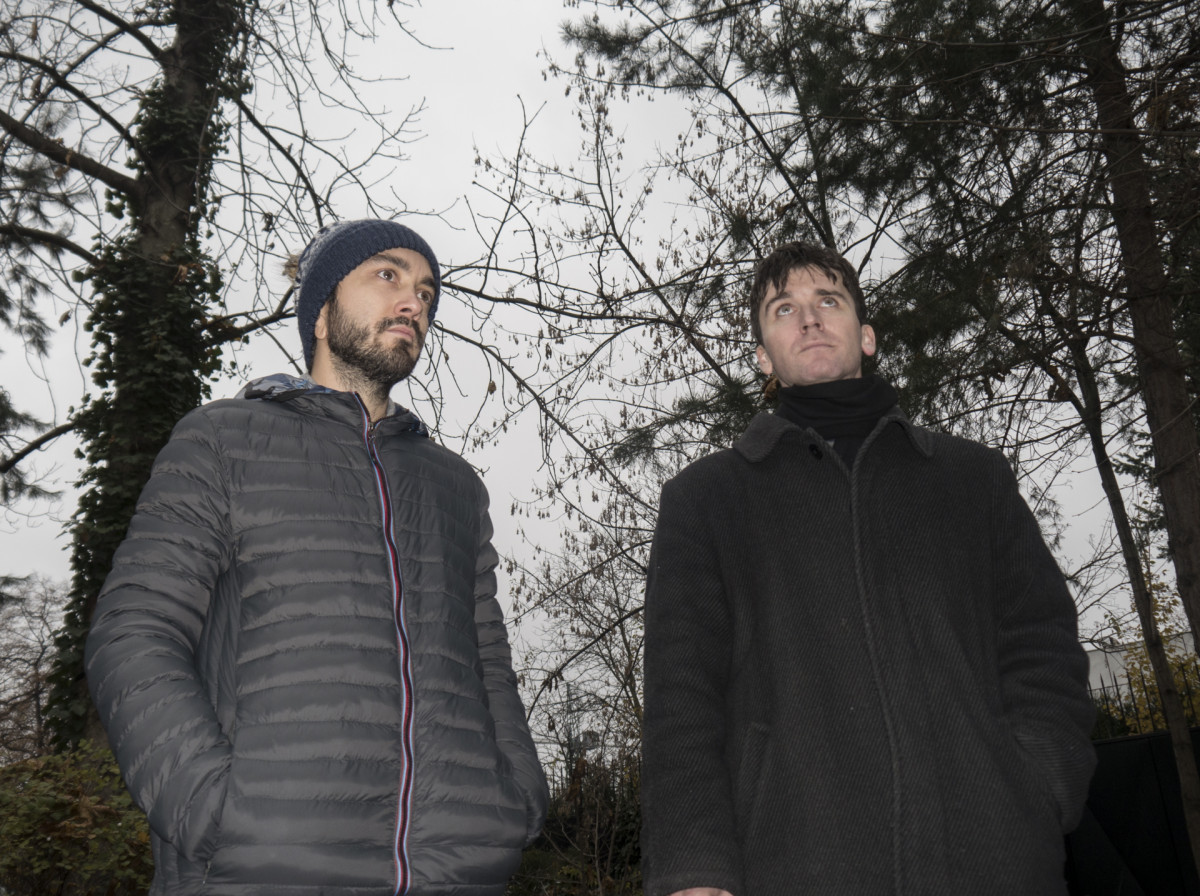 BMC 20/5 | EurOpus | Marcin Masecki & Jerzy Rogiewicz: Ragtime (PL)
BMC RECORDS ALBUM DEBUT
Opus Jazz Club
Featuring:
Marcin Masecki - piano
Jerzy Rogiewicz - drums
In the hands of the brilliant Polish pianist, Marcin Masecki, the music that became one of the main pillars of jazz between the nineteenth and twentieth centuries acquired a whole new dimension, personal and inscrutable, but also pulsing, alive and contemporary. Ragtime, as interpreted by Masecki, is no revival music, but a new spirit born from the confluence of his personal creative universe and one of his earliest musical passions. Ragtime, the album released on BMC Records right now, reveals as many echoes of the ragtime tradition as hints and clues leading to the unmistakably European personality of the Polish pianist. He abducts from its time a somewhat anachronistic music, almost meaningless when removed from that historical context, and gives it a new life in our 2018, where it becomes something unique and valuable. Something resembling past melodies, but different. Something new.
Masecki takes the music that fascinated him as a kid to his musical present. And he does so with reverence and admiration, but without concessions: the pianist is now at his musical prime and achieves a perfect communion between the rhythmic roots of original rags, his own personal approach to rhythm, and the setting of lines which meander fluidly over syncopated ostinatos that become effervescent and unpredictable under Masecki's fingers.
We find Jerzy Rogiewicz, his old friend and collaborator, right next to Masecki, as some kind of musical Siamese twin. The drummer is the perfect partner in crime for the pianist, following him in his flights and swoops in a dynamic and mimetic fashion, as if the drums were part of Masecki himself. And so the pair builds every track patiently, letting it grow and develop without the limited rules of old rags, making them upward spirals instead of circles.
That ability to explore beyond the limits of an apparently closed rhythmic pattern is the driving force behind one of the pianist's most brilliant features: his talent for improvisation. Masecki makes improvisation the ultimate discourse of his style, sublimating the longing of that nine-year old boy once he was who wanted to be the man sitting at the white piano. Eventually, Masecki has managed to become much more than that, because no one has ever played this music like this before.
(based on the booklet text by Yahvé M. de la Cavada)
Tickets are available for 1500 HUF on the spot,
online at jegy.hu, and at InterTicket Jegypont partners across Hungary.
Please don't forget to reserve a table after purchasing your ticket, as seating at Opus Jazz Club can only be guaranteed in this case.
We hold reservations until 8pm. Remaining tables are assigned on a first-come, first-served basis.
For reservations, please call +36 1 216 7894 and have your ticket or voucher at hand.
℗ BMC