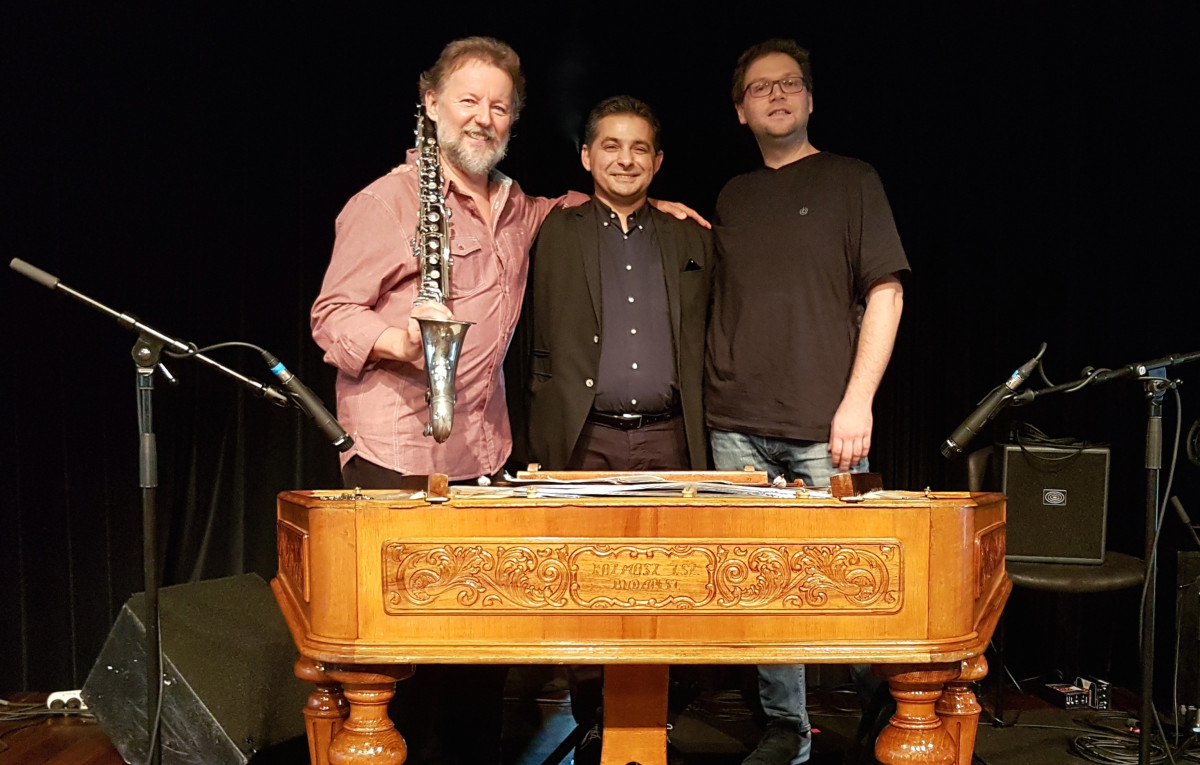 Featuring:
Borbély Mihály - saxophone, tárogató, clarinet, bass clarinét, fujara
Lukács Miklós - dulcimer
Dés András - percussion
The trio is the brand new outfit of Artisjus, eMeRTON, Gábor Szabó and Liszt Prize winner Mihály Borbély, at home both in folk, jazz, world and contemporary music. The extremely versatile cimbalom player Miklós Lukács and the percussionist with a most individual sound, András Dés, are Borbély's ideal partners in creating a unique musical sound. On their concert album, released last year, their guest was Theodosii Spassov, the world-famous artist on the Bulgarian kaval. They played successful concerts in Bulgaria, Slovenia and New York as well.
Their chamber-like improvised music of high standard, melancholic and thought-provoking at one time, vibrant and swirling at another, is characterized by the combination of different genres of jazz and the folklore heritage of the Carpathian Basin and the Balkans. It mixes interesting melodies with gently translucent or powerful rhythms and elements of contemporary music. The live performances of Polygon, with their unconventional lineup, evoke an exceptionally diverse and rich, yet organic musical world.