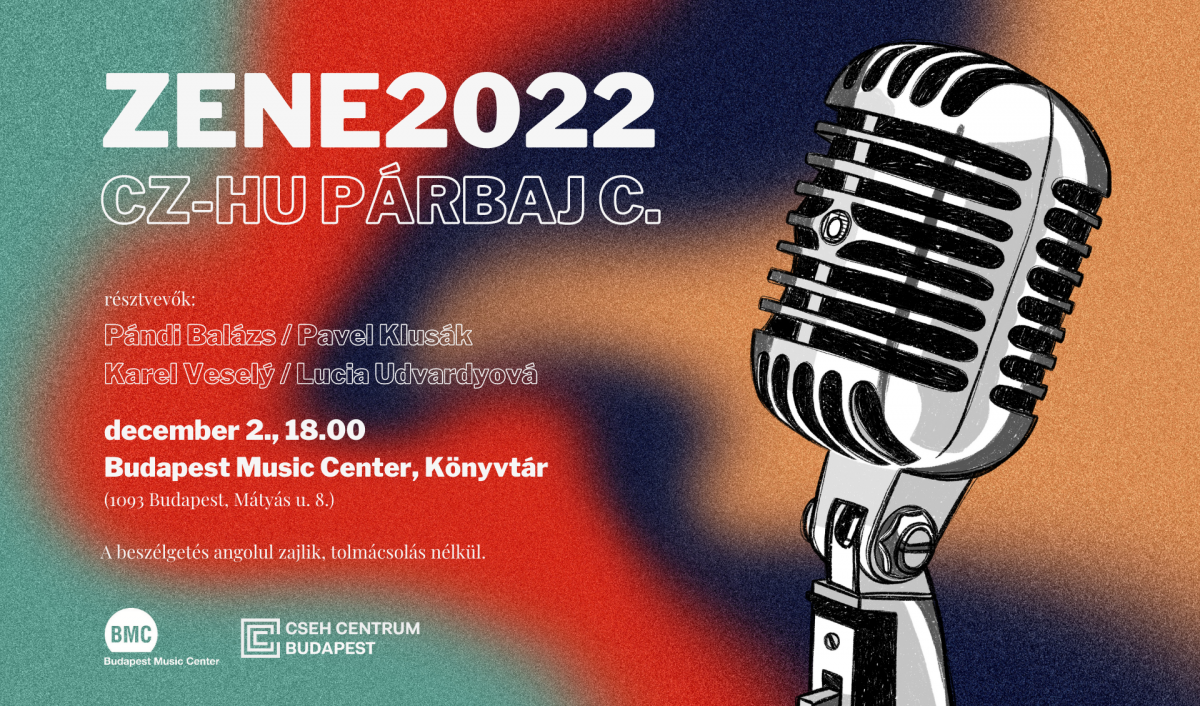 MUSIC DUEL 2022 CZ-HU edition
Fresh, quirky, unique, trendy. What´s been happening in the music world near the banks of the Danube and Vltava river in the past two years? A most beloved, stand-up style music critique series is coming out of town for the very first time! Listen to four enthusiastic music experts and dive into the unpredictable waters of audiovisuality. Recommended by 9 out of 10 music geeks. The entry is free, the programme will be held in English.
Participants:
▪️ Balázs Pándi
▪️ Pavel Klusák
▪️ Karel Veselý
▪️ Lucia Udvardyová
The debate will be held in English.
Free entry! Seating is on a first-come, first-served basis.