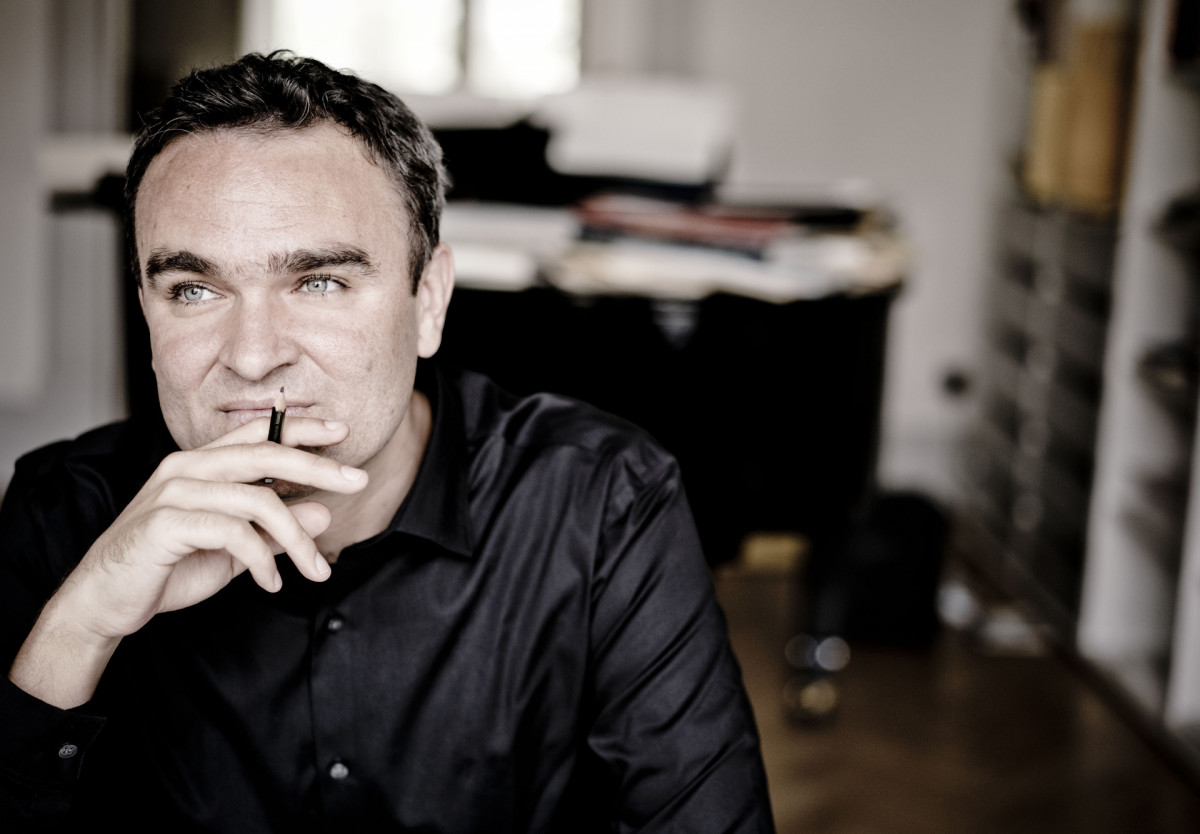 Obsessively Original - Contemporary Night with the Budapest Festival Orchestra
Program:
Jörg Widmann: Icarian Lament (Ikarische Klage)
Jörg Widmann: Three Shadow Dances (Drei Schattentänze) for clarinet
Jörg Widmann: Sirens' Island (Insel der Sirenen)
intermission
Wolfgang Amadeus Mozart: Adagio and Fugue in C minor, K. 546
Jörg Widmann: Experiment on the Fugue (Versuch über die Fuge) for soprano, oboe and chamber orchestra
Featuring:
Claron McFadden - soprano
Contemporary Ensemble of the Budapest Festival Orchestra
Jörg Widmann - conductor, clarinet
"You play the clarinet so beautifully, so why do you compose such horrible music?" Jörg Widmann is happy to recount the first time someone hit him with this question, adding that there are others for whom his music is "too beautiful". We are in a privileged position to decide who is right. Once again, Widmann is back in Budapest!
Imagine a single, enchanting note of a horn cutting the heavy air of a dimmed concert hall. It sounds all alone, evoking a multitude of moods and colours. But as time goes on you start to grow suspicious; the sound thickens and the trick is eventually unveiled – the horn is not playing a solo, it is resonating with the depressed pedal of an open-lidded piano. His Aria for Solo Horn was the peak of the Festival Orchestra's 2016 Widmann concert, and maybe even topped off the entire season. We'll be repeating that extraordinary encounter when the brilliant, versatile German musical polymath visits us again as a clarinettist, composer and conductor.
The opening piece of the concert sees Widmann's transposition into music of the timelessness of Baudelaire's poem, Icarian Lament. His Sirens' Island, meanwhile, takes us up close to the simultaneously alluring and devastating company of muses of the underworld, only to reveal that their silence is even more lethal than their voices.
Originality is paramount to Widmann; not just does he evoke nostalgia, he also endeavours to create something new in classical music. You can taste this new flavour in Mozart's passionate and agitated Adagio and Fugue in C minor, a piece that even grabbed Beethoven's attention.
The virtuoso musician's clarinet playing will take centre stage for his happy and playful Three Shadow Dances, which are full of echoing sounds, water dances, and African motifs. Following on from Mozart's fugue, it will be interesting for both performers and the audience alike to hear Widmann's own, 21st century Experiment on the Fugue.
Tickets are available for 3000 HUF on the spot,
online at bfz.hu, and at InterTicket Jegypont partners across Hungary.