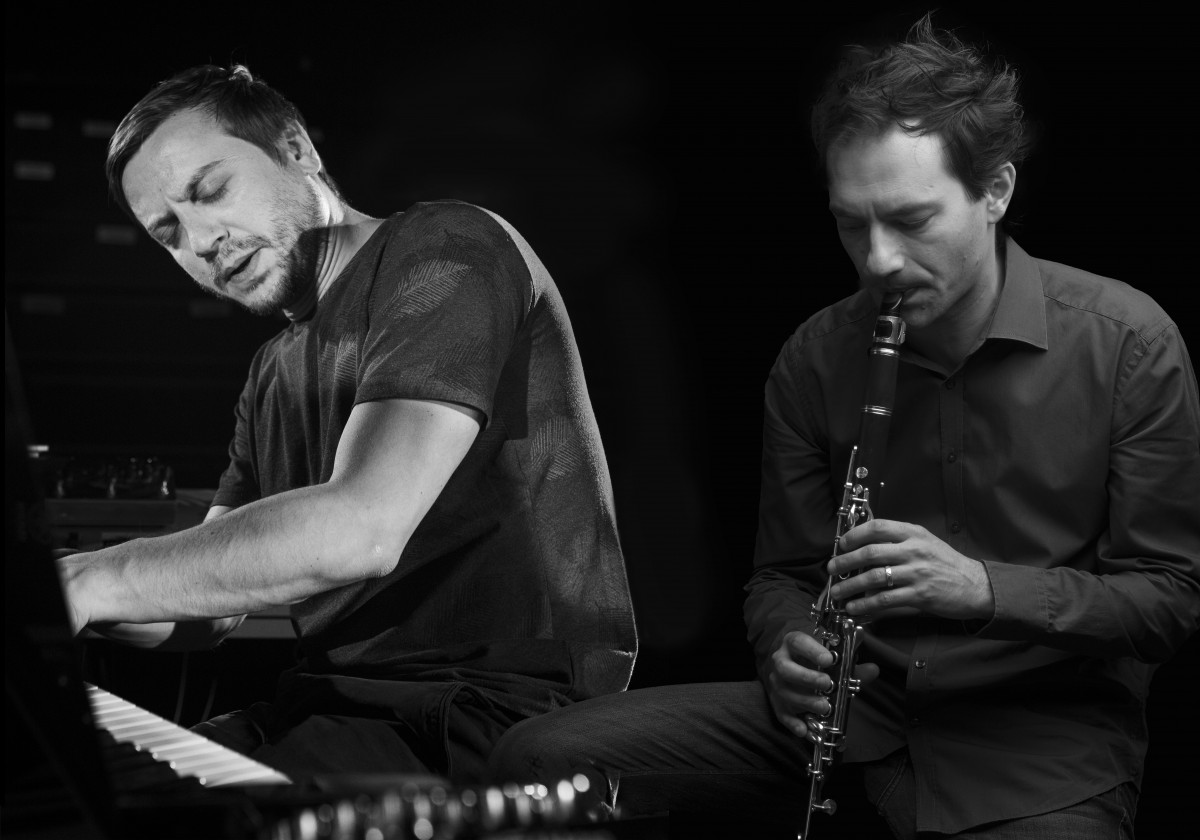 Romanian Jazz Days | Mischa Blanos & Khori Ander: Crossrhodes (RO)
Featuring:
Mischa Blanos - acoustic piano, electric piano, synthesizers
Khori Ander - bass clarinet, clarinet
Mischa Blanos is one of those artists who are tirelessly working to escape the tedium of composing around a single genre. It's boredom that makes him rage against the creative plateau; it's fatigue that drives him to immerse himself into manifold richly-hued projects. With each migration he brings something new into the next one as if hunting down moods, feelings and soundscapes in a nomadic way of life.
In Crossrhodes, he brings contemporary classical music from his neoclassical acoustic-electronic solo project and gracious patterns from his techno endeavors. Here you have a gentle Mischa Blanos struck in awe by the sounds of the clarinet, sometimes weaving around threads with his Rhodes, so careful not to touch the fragile silky core and sometimes lending a child-like hand smoothly guiding the story with his piano and synths into places of sincere curiosity.
Khori Ander embodies the alias of Horia Dumitrache, triggering the leap to cross the borders of the familiar. While the contemporary clarinet performer got his international kudos on well-known stages and along with much acclaimed classical orchestras around the world, Khori Ander is convinced that focusing in a single musical direction would make him feel a stranger in his own house.
In Crossrhodes he dives headfirst into composition and improvisation quenching that intense thirst of discovering what his wind instruments would sound like in the hands of a liberated performer.
Tickets are available for 2000 HUF on the spot, online at bmc.jegy.hu, and at InterTicket Jegypont partners across Hungary.
Table reservations are automatically added during ticket purchase.
For the best dining experience please arrive around 7pm.
We hold reservations until 8pm.
For more information, please call +36 1 216 7894
℗ BMC