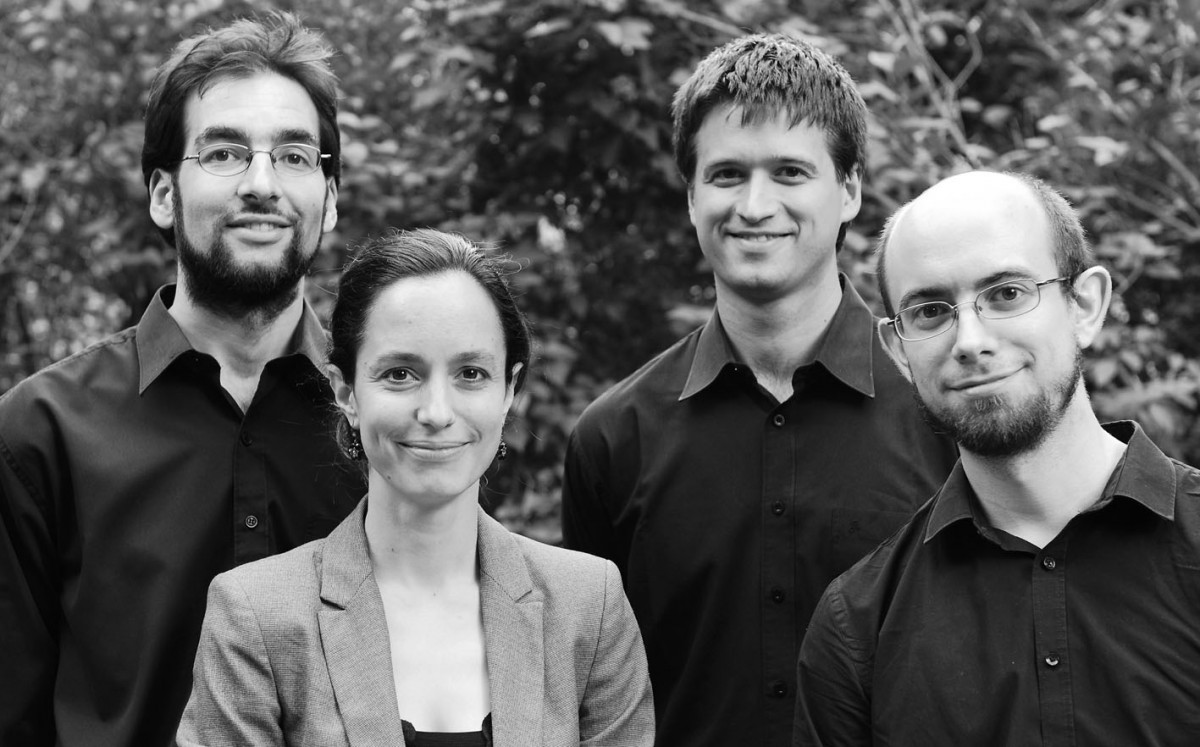 Rondo Quartet 3/3. │ Dohnányi, Tornyai, Schubert
Program:
Ernő Dohnányi: String Quartet No. 2, Op. 15
Péter Tornyai: Fritz und Franz
Franz Schubert: String Quartet in G major, D. 887
Featuring:
Áron Dóczi - violin
Dávid Pintér - violin
Péter Tornyai - viola
Orsolya Mód - violoncello
BMC Library presents a three-part concert series with the Rondo Quartet. The program focuses on Ernő Dohnányi's pieces as Rondo Quartet is currently working on a complete recording of the Hungarian composer's string quartets. To complement Dohnányi's work, a quartet by Schubert is also included as the two composers shared a similar artistic attitude. Also featured at the second concert is a quartet by contemporary Hungarian composer Péter Tornyai.
Free enrty!

℗ BMC