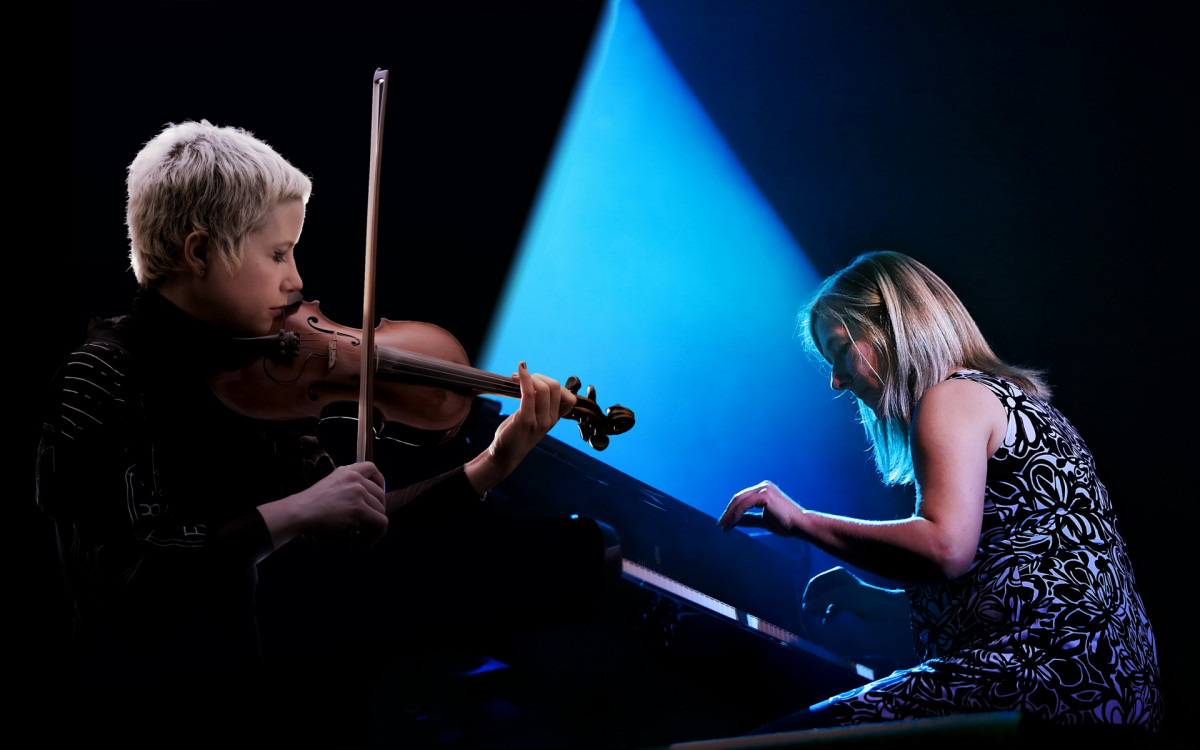 Take the MOL Train | Sunna Gunnlaugs - Luca Kézdy (IS/H)
Featuring:
Sunna Gunnlaugs - piano
Luca Kézdy - violin
After their successful first joint Iceland tour, Icelandic jazz pianist Sunna Gunnlaugs and Hungarian violinist Luca Kézdy will give a series of concerts in Hungary this August, with Opus being the Budapest leg of their tour. The line-up reminds us to classical duos, providing free space to the different musical characters of the two musicians, complementing each other in an exciting way as they perform originals along with some standards.
Trained as classical violinist, Luca Kézdy won the audience prize at the Hungarian Radio's jazz violin competition in 2006. In addition to her own project, Santa Diver, she has worked with a number of musicians, like János Nagy, András Párniczky, Chris Potter, Stefano Di Battista, Zoltán Lantos, István Grencsó, Mihály Borbély, Erik Truffaz, Alexander Balanescu, to name a few. She has performed at all major national festivals and clubs, and also appeared at several international jazz festivals. In 2016 and 2017 she was chosen Violinist of the Year by the online magazine JazzMa.hu.
The Washington Post described Sunna Gunnlaug's music as possessing "such timeless virtues as lyricism and grace... elegantly bridges soul-searching passages with uncluttered swing." Equally influenced by such American pianists as Bill Evans and Keith Jarrett, and Scandinavians like Bobo Stenson and Jon Balke, Sunna has found a way to make music to which people on both sides of the Atlantic can relate. Her own charming brand of romantic lyricism soaring over a driving American rhythm section appeals to jazzers and non-jazzers alike.
In October last year Sunna and Dutch clarinetist Maarten Ornstein played a captivating duo concert in the Opus Jazz Club.
Tickets are available for 1500 HUF on the spot,
online at jegy.hu, and at InterTicket Jegypont partners across Hungary.
Please don't forget to reserve a table after purchasing your ticket, as seating at Opus Jazz Club can only be guaranteed in this case.
We hold reservations until 8pm. Remaining tables are assigned on a first-come, first-served basis.
For reservations, please call +36 1 216 7894 and have your ticket or voucher at hand.
℗ BMC