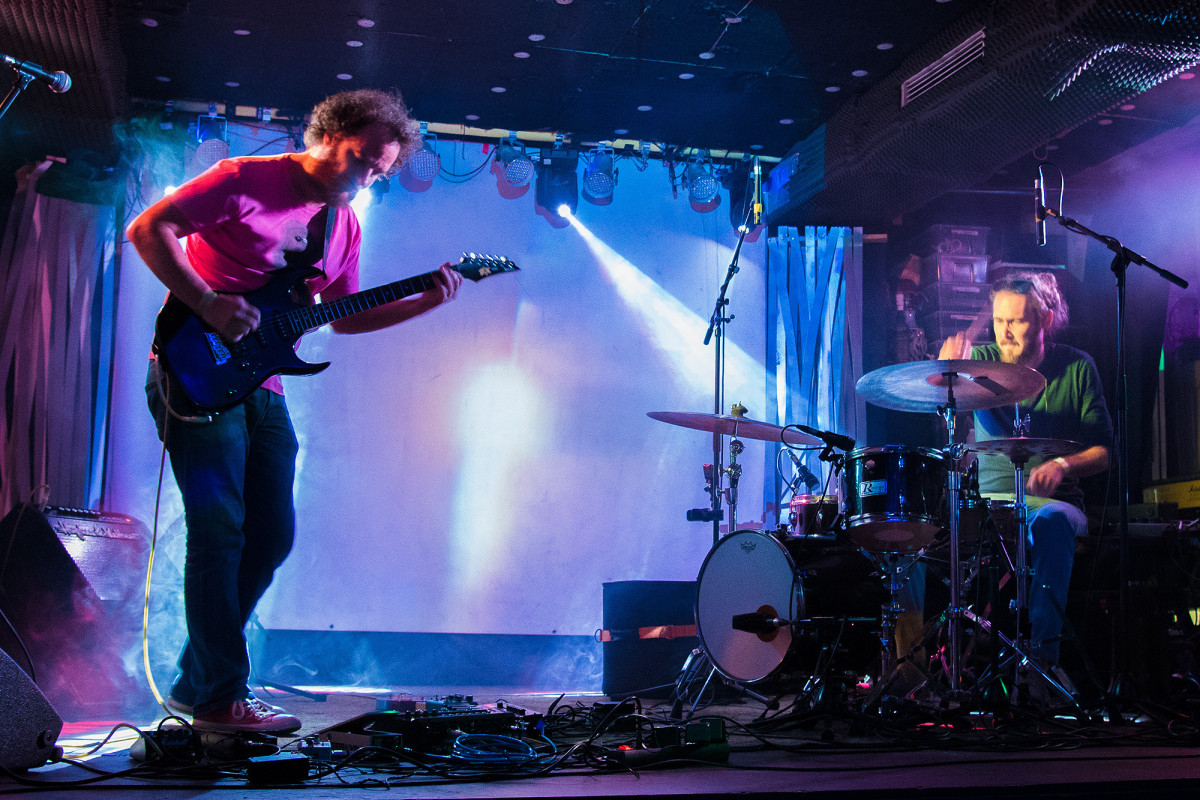 CANCELLED | The Budapest Turnarounds (HU)
Featuring:
Márton Sütő - guitar, FX
Dávid Szegő - drums, FX
Gáspár Hajdu (xorxor) - live screening
Dear Guests,
In accordance with the state of emergency declared on March 11 in Hungary, Budapest Music Center is cancelling all of its events between March 14 and April 13, 2020 as a force majeure measure. For events after April 13, ticket sales are suspended until further notice. Please check BMC's website for further announcements.
Tickets purchased online will be automatically refunded by Interticket. Tickets purchased in person are refundable at the point of purchase.
We appreciate your cooperation and understanding.
Budapest Music Center
March 12, 2020
---
The Budapest Turnarounds first appeared as a trio in 2107. The current space-rock, psycho-jazz, experimental instrumental duo line-up consists of two well-known faces of Budapest club life, Márton Sütő and Dávid Szegő, who create an unearthly atmosphere on electric guitars, drums and their most varied effect gadgets. The current LIVE project of the band is a commemoration of the 50th anniversary of the Apollo 11 mission, the first successful landing of humans on the moon on the 20th of July, 1969. The band performs dedicated songs and free form improvisation set to a live interactive visual multimedia spectacle. Ethereal melodies, spontaneous action and interaction, space and time bending polyrhythmical grooves; everything to take the audience on an unexpected yet unforgettable four-dimensional journey filled with mysterious emotions and high energy: the ever expanding sound coming from these two musicians exploring together on stage can grow surprisingly large and wide as the night progresses.
photo: Verus Villangó
facebook.com/TheBudapestTurnarounds
instagram.com/thebudapestturnarounds
Dear Guests,
In accordance with the state of emergency declared on March 11 in Hungary, Budapest Music Center is cancelling all of its events between March 14 and April 13, 2020 as a force majeure measure. For events after April 13, ticket sales are suspended until further notice. Please check BMC's website for further announcements.
Tickets purchased online will be automatically refunded by Interticket. Tickets purchased in person are refundable at the point of purchase.
We appreciate your cooperation and understanding.
Budapest Music Center
March 12, 2020
℗ BMC