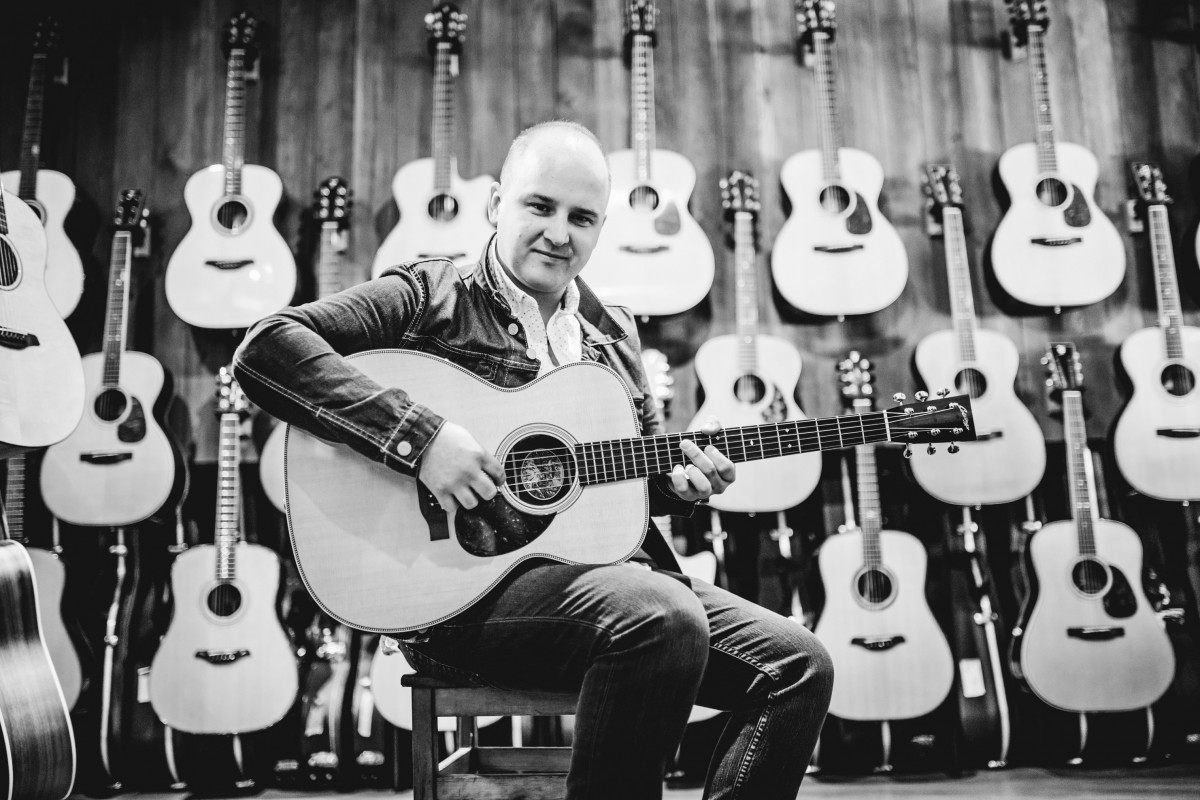 UNESCO International Jazz Day | Bálint Gyémánt Trio
Online concert premiere
Opus Jazz Club
Featuring:
Bálint Gyémánt – guitar
Vince Bartók – bass guitar
Dániel Ferenc Szabó – drums
Free online concert premiere on Opus Jazz Club's Facebook page and Youtube channel on the eve of UNESCO International Jazz Day.
One of Hungary's outstanding jazz guitarists, Bálint Gyémánt renewed his trio with young musicians. The guiding principles of the team's collaborative work are freedom, experimentation, and exploration of new possibilities – each being a core part of jazz since the beginning.
"The trio is my personal creative workshop where I can work with exceptional, inspiring artists who are also my friends. Although we perform my compositions, my partners always play a major role in creating the final sound. Each and every formation I play in I feel as my own, but the trio reflects my own musical language most accurately. Stretching the boundaries and finding new musical directions has always been important to me, which is why I wanted to create this fresh concept together with a new rhythm section", says Bálint Gyémánt, working with Vince Bartók and Dániel Ferenc Szabó in his renewed trio. The young musicians are outstanding members of their generation who not only speak fluently the traditional language of jazz, but most modern trends have a major influence on their instrumental techniques as well. One of the special features of the trio's sound is the the simultaneous presence of electronic and acoustic sounds of the drums. So while the band still remains a classical jazz trio, thanks to the technical equipment and effects their sonic colours became much more modern, allowing the musicians more creativity.
According to Bálint Gyémánt, Pyramidion, the debut song of the trio, tells also about the state of mind behind the change: "For me, this song symbolizes faith in myself. It symbolizes that I should carry out my plans boldly. Vince Bartók and Dániel Ferenc Szabó are my true companions in this musical adventure. Whether it is a brand new composition or even rethinking of some of my earlier ones, I feel that our work moved to a completely different dimension."
The renewed repertoire includes also an arrangement of a traditional Hungarian folk song, connected to Bálint's visit to the US last year. He left for Washington for just a single concert, where he performed in duo with Eden Ladin, the Israeli-born American pianist. He wanted to take something of his own musical roots with him to this journey, so he chose the well known folk song, Tavaszi szél vizet áraszt (Flood comes with spring winds).
Bálint Gyémánt's album, True Listener is available on BMC Records.