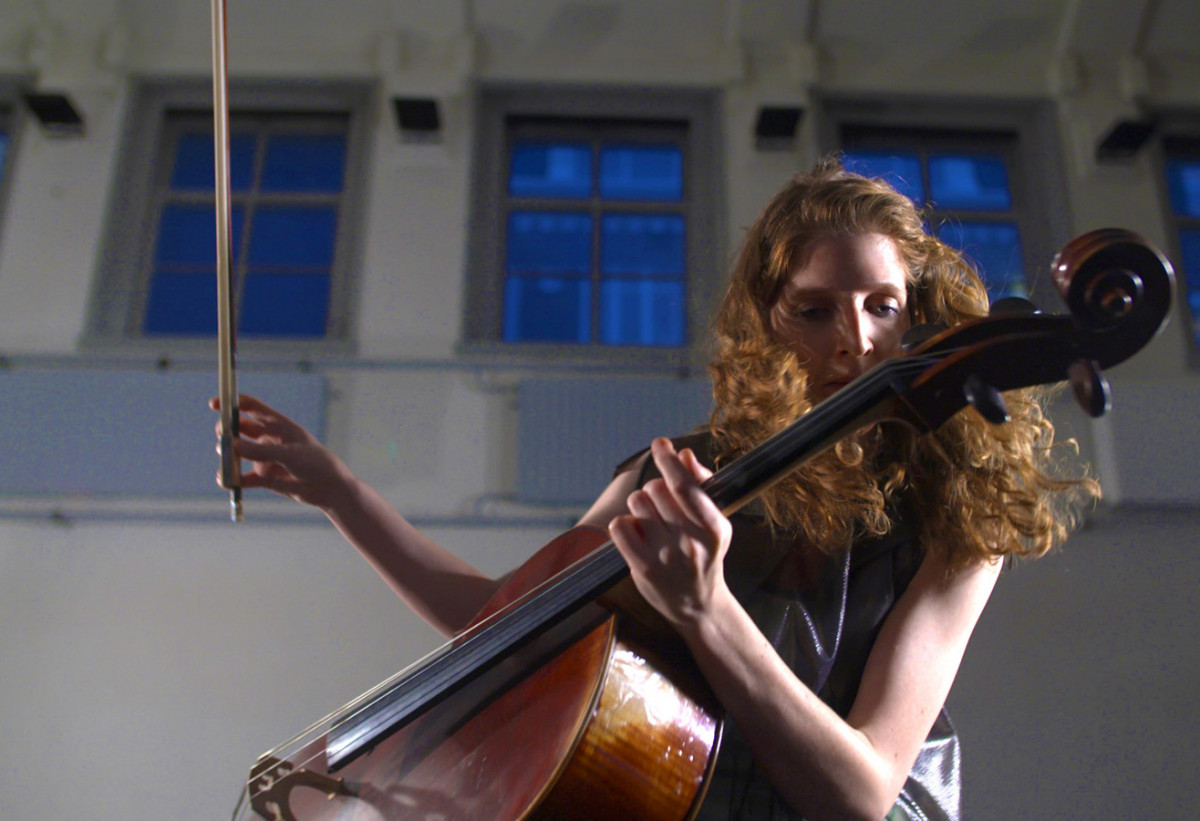 Bach Bridges II. - Ladies Night
Program:
Csaba Szabó: Psalm from the collection of the Harmonized Transylvanian-Hungarian songs from 18th century
Pablo Casals: Song of the Birds
Ciocarlia (traditional)
Jean-Pierre Rameau: Rappel des Oiseaux
Johannes Brahms: Hungarian Dance Nr. 4
Kate Moore: Lidy's Piece
Johann Sebastian Bach: Prelude Nr.2 in c-minor - section from Wohltemperierten Klavier
Ernesto Lecuona: Malaguena
Two guitars (traditional)
***
Johann Sebastian Bach: Brandenburg Concerto No. 4, BWV 1049
Lotta Wennäkoski: Versenymű blockflötére és ütőre - ősbemutató
Astor Piazzolla: Yo soy Maria
Astor Piazzolla: Fuga y Misterio
Astor Piazzolla: Balada para un loco
Astor Piazzolla: Chiquilin de Bachin
Astor Piazzolla: Oblivion
Featuring:
Lidy Blijdorp - cello
Vasile Luca - cimbalom
Lucie Horsch - recorder
Anna Januj - recorder
Didier Benetti - percussion
Esther Alfonso da Costa - vocals
Ágnes Bíró - violin
Jae-won Lee - violin
Csenge Dósa - violin
Michael Gieler - viola
Ágnes Horváth - viola
Péter Szabó - cello
Zsolt Fejérvári - double bass
László Adrián Nagy - piano and harpsichord
The second edition of the festival Bach Bridges at the BMC has been realised in cooperation with musicians of the Budapest Festival Orchestra and Festivallinks with the artistic direction of Michael Gieler and Péter Szabó. In Festivallinks a number of European music festivals cooperate to create innovative artistic content, which will travel across Europe between 2018 and 2020.
Festivallinks presents: Bach Bridges II. - Ladies Night
in collaboration with Bach Festival Dordrecht (the Netherlands) and the International Bach Festival (Gran Canaria)
Cellist Lidy Blijdorp has been recognized internationally both for her refined playing and her original artistic choices. Her musical dialogue with cymbal-player Vasile Luca proves her status as one of the most interesting young musicians from the Netherlands.
The second half of the program represents the International Bach Festival from Gran Canaria. After Bach's joyful 4th Brandenburg Concerto it will feature a world-premiere with a new work from Finnish composer Lotta Wennäkoski. We round off the evening with the great Spanish singer Esther Alfonso da Costa and the seductive sounds of Astor Piazzolla.
---
Additional programs of the Bach Bridges Festival:
October 3rd 19:30 - Bach Bridges I. - Crossing Borders
October 4th 13:30 - Bach Bridges Extra: Gloire - Silent Movie Concert
October 5th 19:30 - Bach Bridges III. - Concertante
Tickets are available for 1000 HUF on the spot,
online at jegy.hu, and at InterTicket Jegypont partners across Hungary.