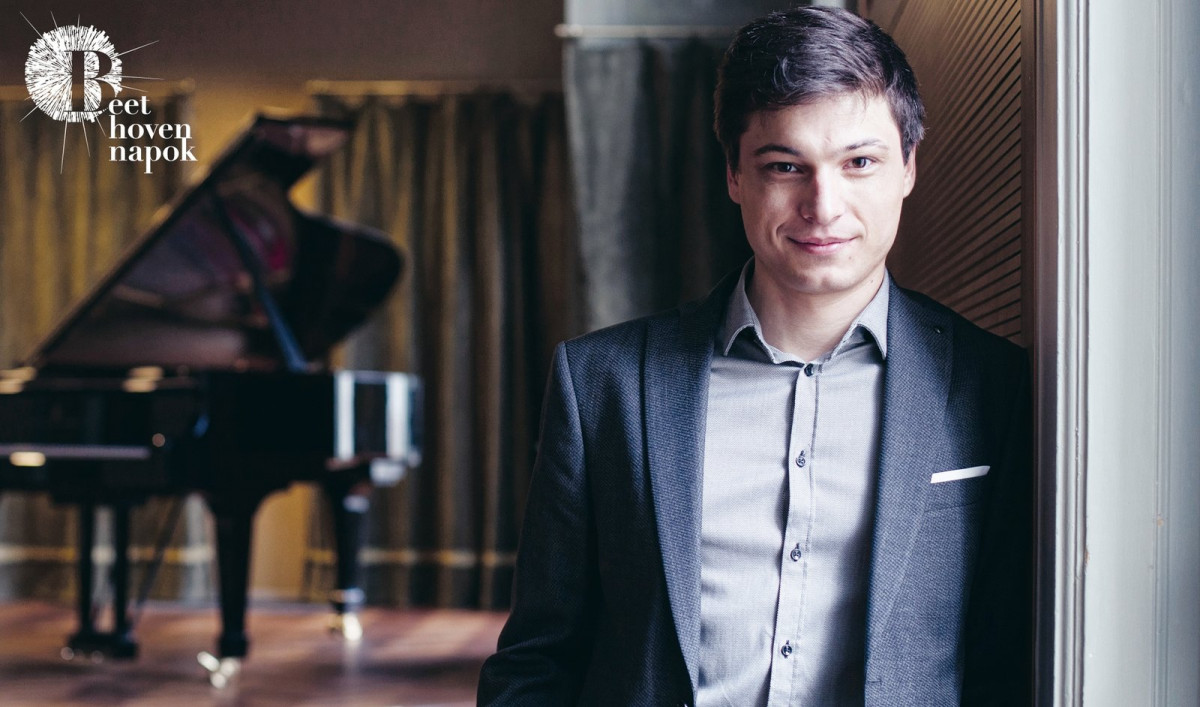 Beethoven Piano Sonatas No. 3: János Palojtay
Concerto Budapest Beethoven Days
Concert Hall
Program:
Ludwig van Beethoven: Piano Sonata No. 8 in C minor, Op.13 ('Pathétique')
Ludwig van Beethoven: Piano Sonata No. 21 in C major, Op. 53 ('Waldstein')
It wasn't uncommon for Beethoven to struggle with considerable resistance to the reception of his works: he became entangled in a back and forth with some of the critics but on the whole, he just let the works speak for themselves. However, the 'Pathétique' Sonata in C minor premiering in 1799 was greeted with prolonged applause by music-lovers of the imperial city right from the first performance: "The Viennese public can be happy in boasting so many brilliant artists. Beethoven is one of these. We can only hope that he will bestow on us the products of his genius and hard work on many more occasions." The C major 'Waldstein' Sonata commemorates the name and memory of Count Ferdinand Ernst Gabriel von Waldstein, an enthusiastic patron of the arts and aristocrat with most eccentric nature, who first met the youthful Beethoven in Bonn and played a key part not only in having the brilliant artist move to Vienna but also that he could take lessons from Haydn. The two sonatas are interpreted by János Palojtay. The international career of this youthful musician was sparked by taking third place at the 2012 Paloma O'Shea piano competition in Santander; András Schiff has been his patron, recognizing early on his particular gifts. In fact, Schiff selected him as one of the soloists for the Building Bridges European concert series in 2017/2018.
Tickets are available for 1200 HUF on the spot,
online at jegy.hu,
and at InterTicket Jegypont partners across Hungary.
Daily Ticket: 4900 HUF (for 7 concerts between 15:00 and 22:00)