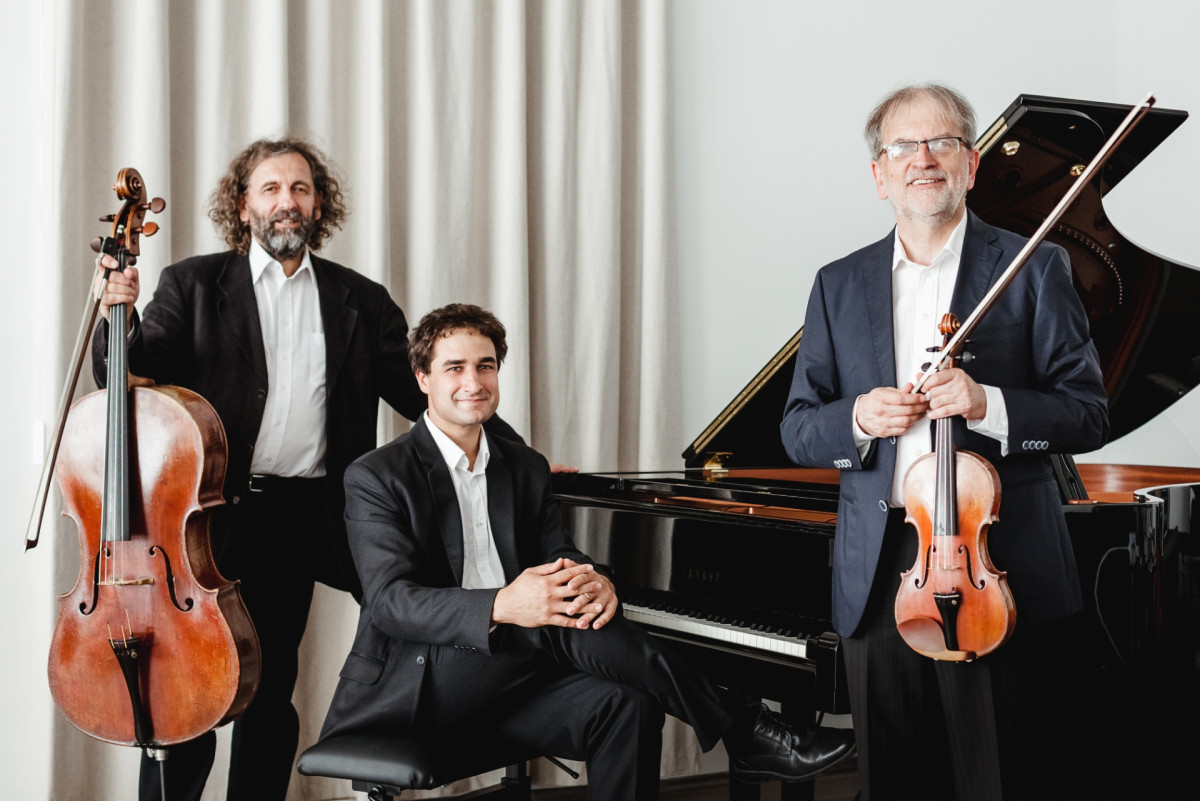 Jewish Art Days | Concert with the Auer Trio
Program:
Felix Mendelssohn-Bartholdy: Trio in d Minor, Op. 49
Felix Mendelssohn-Bartholdy: Trio in c Minor, Op. 66
Featuring:
Auer Trio
Péter Kováts – violin
István Varga – cello
Balázs Fülei – piano
Géza Hegedűs D., actor
Schumann referred to Mendelssohn as the Mozart of the 19th century, and his Trio in D minor as "the master trio of recent times". The piece was composed in Frankfurt, 1839, during a particularly happy and relaxed period of Felix Mendelssohn. The trio enjoyed quick success, especially with Mendelssohn himself playing the piano at the 1840 premiere at Leipzig and at the 1843 premiere in London.
Mendelssohn composed his Trio in C minor as a birthday present for his sister, Fanny, finishing the piece in 1845. He completely removed himself from the music scene while he was working on it, refusing offers and invitations, travelling instead to Bad Soden with his family to compose in complete peace. He described the mood with such words: "At last! No dress-suits, no piano, no business cards, no carriages and no horses - it's donkey rides, flowers on the meadow, sheet music and notebooks, with Cécile and the children."
Tickets are available for 3500 HUF on the spot,
online at jegy.hu, and at InterTicket Jegypont partners across Hungary.