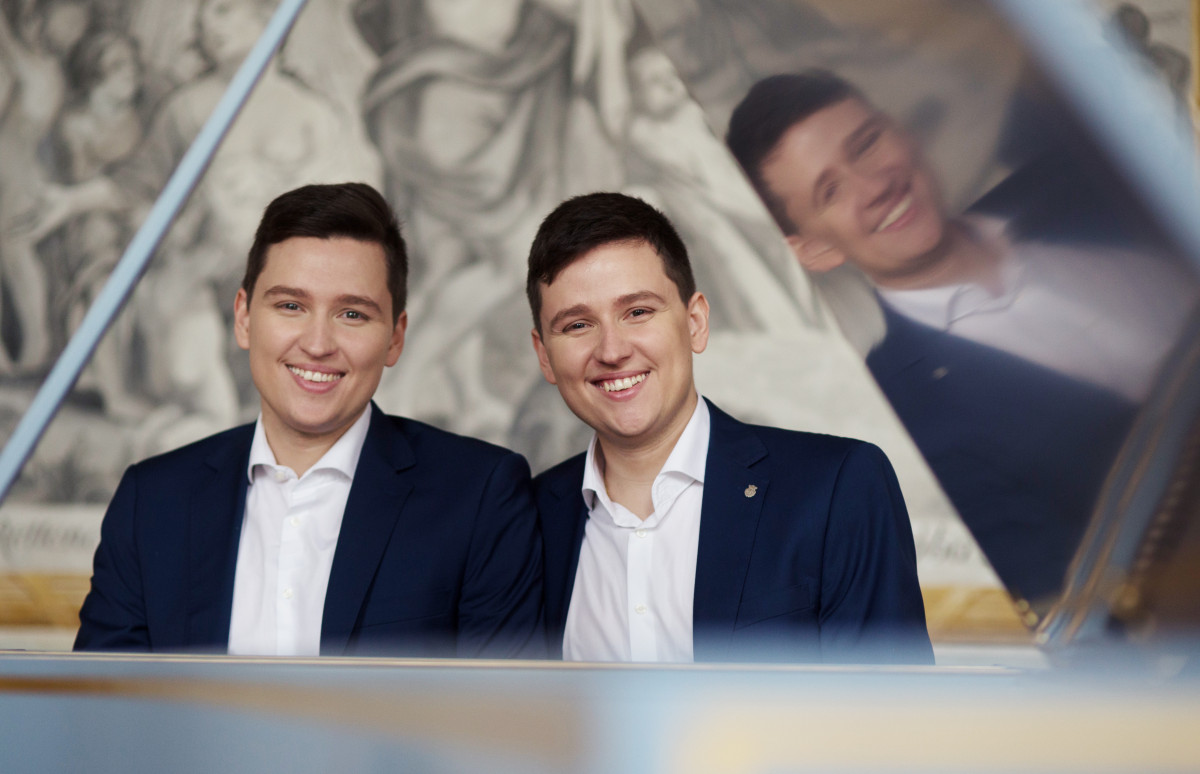 Keyboard Stories 3/3. | Concert series of Zsombor Tóth-Vajna
Program:
J. C. Bach: Sonata in A major for four hands Op. 18, No. 5
G. F. Händel: Air (Water Music)
J. C. Bach: Sonata in F major for four hands Op. 18, No. 6
J. Haydn: Sonata in D major Hob. XVI/4
W. A. Mozart: Sonata in C major for four hands KV 19d
Featuring:
Zsombor Tóth-Vajna, Gergely Tóth-Vajna - French harpsichord
In the 18th and 19th century, four-hand keyboard playing was the most prevalent form of home music. It's the most intimate chamber genre - the only one where musicians play the same intrument, sitting side by side and breathing in harmony. The genre was well-known for the Mozart-siblings, Nannerl and Wolfgang, who often mesmerized the concert audience with their four-hand playing.
The concert's three composers are connected ny much more than being contemporaries and sharing the same light and elegant style also known as "galante". According to some sources, Haydn, the great reformer who created a whole new musical universe, not only played quartets with the great Mozart but also played four-hands with him - while Mozart himself considered the youngest Bach son, Johann Christian to be his eternal benchmark and compass.
Free entry! Seating is on a first-come, first-served basis.